What's New
The information in news releases is current at the time of the release. Note that the information shown here may not be latest information and may be subject to change without prior notice.
Production & Development Centre opened by Fujifilm Kyowa Kirin Biologics
February 26, 2013
Fujifilm Kyowa Kirin Biologics Co., Ltd.
FUJIFILM KYOWA KIRIN BIOLOGICS Co., Ltd (President and CEO: Hideaki Nomura) has established the Production & Development Centre, where research and development of biosimilar production processes are conducted.
The Production & Development Centre has cutting-edge equipment for researching and developing upstream and downstream processes. The centre acts as a core of research and development for the production activities. It is aimed at the creation of production processes for excellent quality and cost competitive biosimilars.
Outline of Production & Development Centre: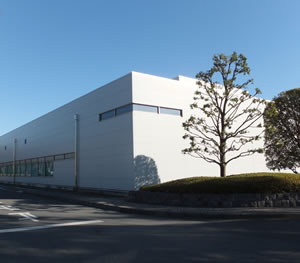 | | |
| --- | --- |
| Name | Production & Development Centre |
| Location | 100-1 Hagiwara-cho, Takasaki-shi, Gunma 370-0013, Japan (at the Takasaki Plant of Kyowa Hakko Kirin Co., Ltd.) |
| Scale | Two-storey reinforced concrete building occupying a land area of about 2,100m² and having a total floor area of about 2,500m² |
| Purpose | Research and development of biosimilar production processes |
| Opening date | December 10, 2012 |
| Features | Has cutting-edge research and development equipments for the creation of biosimilar production processes including sophisticated analysis equipments for the process development work. |