What's New
The information in news releases is current at the time of the release. Note that the information shown here may not be latest information and may be subject to change without prior notice.
Europe Branch opened by FUJIFILM KYOWA KIRIN BIOLOGICS
October 10, 2013
Fujifilm Kyowa Kirin Biologics Co., Ltd.
FUJIFILM KYOWA KIRIN BIOLOGICS Co., Ltd. (President and CEO: Hideaki Nomura) has established the 'Europe Branch' in the UK as a base for development of biosimilar products.
We will accelerate the global development of excellent quality and cost competitive biosimilars by establishing the European branch as an international hub.
Outline of European branch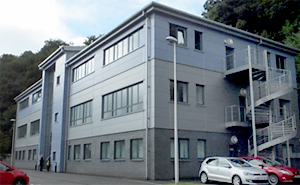 | | |
| --- | --- |
| Name | Europe Branch |
| Location | Galashiels, UK |
| Purpose | Development of biosimilar products |
| Opening date | September 10th, 2013 |