Message from the President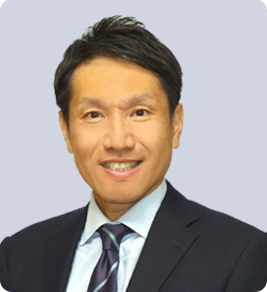 FUJIFILM KYOWA KIRIN BIOLOGICS was launched in March 2012 to develop and meet the global demand for biosimilars, also known as subsequent entry biologics. Due to the particular requirements of biopharmaceuticals, development requires specialized expertise and know-hows, while production demands the use of advanced techniques and facilities. The combination of the technology and know-hows that have been accumulated by Kyowa Hakko Kirin through its R&D and productions in the biomedical field, and the engineering, manufacturing, quality-management and analytical skills that have been honed by Fujifilm Corporation through its wide-ranging businesses, has enabled us to achieve a top level of quality and create an innovative production process that will reduce the production costs.
Healthcare costs have risen recently, particularly in developed countries, due to ageing populations and the emergence of highly effective, yet highly expensive, medicines such as biopharmaceuticals. These rising costs are a burden on those countries' finances. As the situation is likely to escalate in the future, we hope to contribute to containing rising healthcare costs by making biosimilars available as less-pricey biopharmaceuticals.
We have received a European Commission decision granting a marketing authorisation to our first product HULIO® (product code FKB327), an Adalimumab biosimilar. Mylan N.V. which had an exclusive commercialization right of HULIO® in Europe begun selling it.
At the same time, we are preparing for regulatory submission of FKB327 for other countries.
We are also developing our next product FKB238, a Bevacizumab biosimilar candidate, which is under a Phase 3 global clinical study.
We will continue to commit all our effort to promptly provide superior quality products at the lowest possible cost, always considering those patients who shall be using them. We are committed to continuously advancing the development of biosimilars so we will always offer top-grade, reasonably priced, therefore highly reliable biosimilar pharmaceuticals to contribute to the world.
Yoshifumi Torii, Ph.DPresident & CEO