Message from the President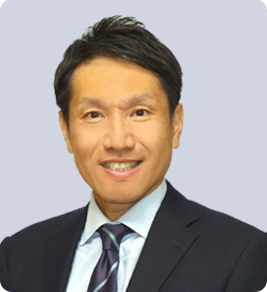 Ageing populations and the emergence of highly effective, yet highly expensive, medicines such as biopharmaceuticals are causing the increase of public health spending, which is putting a burden on the nation's finance in the world. The situation of costs rising of healthcare is likely to escalate in the future, however, we should prevent the patients' treatment access from being impeded.
We, FUJIFILM KYOWA KIRIN BIOLOGICS established in March 2012, seek to contribute to patients and society by delivering affordable pricing biosimilars (biopharmaceuticals highly similar to the original already-licensed products) to medical settings all over the world and increasing the patients' access to the treatment with biotherapeutics.
Up to the present, we have successfully achieved European Commission decision granting a marketing authorisation to our first product, an Adalimumab biosimilar (product code FKB327) in 2018, and it is now commercially available under the brand name of HULIO® in more than 20 European countries through Viatris Inc. which has an exclusive commercialization right of HULIO® in Europe. Besides, FKB327 has also obtained commercial regulatory approvals in the US and Japan in 2020, and in Japan it has been commercially launched by Mylan EPD G.K., a company of the Viatris group, in February 2020, under the brand name of Adalimumab BS Subcutaneous Injection [FKB]. Furthermore we keep working on obtaining regulatory approvals and the preparation for commercial launches to deliver HULIO® to more patients in other countries including the United States.
Because of unique characteristics of biopharmaceuticals, biosimilar development requires specialized expertise and know-hows, while the manufacturing needs to use advanced techniques and large facilities. Integrating and leveraging the combination of the advantages derived from two companies, Kyowa Kirin's technologies and know-hows that have been developed and accumulated through its R&D and manufacturing activities in the biomedical field, and Fujifilm Corporation's engineering, manufacturing, quality-management and analytical skills that have been honed through its wide-ranging business activities, we are pursuing both a top level of quality products and production cost reduction by creating an innovative manufacturing process.
We, Fujifilm Kyowa Kirin Biologics Co., Ltd., continues to be committed thoroughly to the quality products manufacturing, conducts biosimilars development faster and continuously while pursuing superior quality at the lowest possible product cost, and contributes to the society where patients all over the world have sufficient access to the treatments with affordable biopharmaceuticals.
Atsushi Matsumoto, Ph.DPresident & CEO